Category & Customer Insights Reporting Analyst
About Our Client:
Our client is one of the leading confectionary suppliers in Canada.
Position Scope:
The qualified individual will bring an understanding of marketing, reporting analytics, and eCommerce combined with a natural curiosity & desire to learn. This is an opportunity for someone to leverage their growing experience working in marketing, sales, or data analytics/reporting. This person will play a role in making sure the company can access, evaluate, and leverage insights into meaningful business decisions throughout the organization. This role requires a great ability to synthesize large amounts of data into meaningful reports & dashboards and utilized cross-functionally on a routine and ad-hoc basis. This person will also provide ecommerce related support and execute product content initiatives to maintain and grow the eCommerce channel, ensure cross-channel consistency, and support Company/Country eCommerce strategies and goals. This role will be part of the Marketing team.
Responsibilities:
Market & Retail Data Reporting:
Focus is on building, updating & delivering ongoing category, brand, and competitive performance reporting utilizing market and customer data from multiple software platforms.
Assist with adhoc data reporting on brand performance as requested category manager and senior teams by accessing and gathering information through available sources such as Nielsen and retailer specific data sources.
Extract data to uncover insights using analytics tools, data platforms, and internal databases.
Support Category Manager with ad-hoc analysis by leveraging market and customer data and assist in the delivery of meaningful insights to drive business strategy.
Support Category Manager during the annual planning process creating/updating key category review presentations with relevant market/customer data.
Assist with the report creation and report transition as it relates to Nielsen's connected platform.
Develop and maintain Nielsen dashboard reports.
Work closely with the Marketing team to assist in compiling, consolidating, and analyzing data to support decision-making.
Assist in insight identification and development of actionable opportunities or threats as it relates to the category, brand and competition at a market and retail level.
Integrate disparate data sources (e.g. Nielsen, Shipment, Retailer POS data) in a meaningful way and assist in identifying insights.
Ongoing support in maintaining Nielsen database.
Communicate effectively and can clearly summarize and present findings to category manager and other team members.
Responsible for data accuracy and integrity
Ecommerce Support & Reporting:
Enter, maintain product catalog, including specifications, photos, and all other detail product info.
Upload product & product information to key stakeholders for implementation on retail platforms.
Manage all aspects of the item setup workflow for the digital channel.
Partner with internal and external contacts to ensure accuracy of product set-up and on time site launches.
Be the channel content expert by maintaining a database of retailer required specifications and timelines.
Create and maintain product listings across all ecommerce channels, maintain high level presence.
Collaborate with key retail teams to execute promotions and items exposures.
Implement all creative content on category and select landing pages.
Ensure all online assets content accuracy, consistency and timely execution of promotions.
Perform routine audits, maintaining SKU content including product families, marketing copy, marketing bullets, regulatory information, product images, videos, and other assets, ensuring content is up to date at all times.
"Walk the (digital) stores" weekly to ensure correct content and roll-over execution is best in class.
Monitor assortment to ensure complete distribution discoverability on site.
Manage and review online merchandise presentation to ensure the categorization, imagery, copy, pricing, site placement and promotional tags are accurate and meet brand standards.
Continuously monitor site bugs related to product and content displayed and report in real-time.
Report content and search related issues.
Measure and report on results of eCommerce merchandising by utilizing web analytics dashboards and reporting.
Maintain awareness of competitive benchmarks, best practices, market trends, and competitive activity.
Analyze and report product trends and make recommendations and improvements based on data driven analysis.
Implement and manage tactics to improve SEO.
Required Skills and Knowledge:
Exceptional interpersonal, communication, organizational, time management skills
Proactive action-oriented, while being able to manage both routine and ad-hoc requests
Creative thinking and problem solving skills
Analytical mindset with attention to detail
Ability to multi task and prioritize projects/requests
Ability to work independently as well as part of a team is a must
Other duties as assigned.
Education and Experience:
University Degree in Business
2+ years of CPG Business/marketing/sales data management and insights experience
Ecommerce work experience preferred (content, merchandising or marketing)
Technical competence and the understanding of online merchandising mechanisms
Advanced knowledge of Nielsen MarketTrack required
Advanced knowledge of Microsoft Excel (pivot tables, v-lookups, VBA and advanced IF statements) required
Advance knowledge of retailer POS systems from IRI, Precima is preferred
Working knowledge of Powerpoint, SAP BI, GS1 and Salsify is preferred
Application Instructions: 
To apply, please send a resume to Amanda Graham at [email protected].
Summit Search Group is a fair and equitable search firm. We welcome and encourage applications from people with disabilities. Accommodations are available on request for candidates taking part in all aspects of the recruitment and selection process.
Job ID
AG0223ca
City
Mississauga, ON
Remuneration
Competitive compensation package + benefits
Recruiter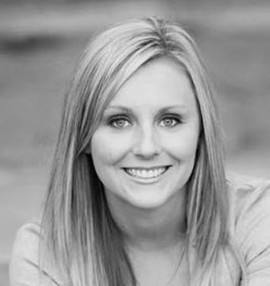 Apply Online
If your qualifications are a match for this position please apply online for immediate consideration. Thank you for your application.
Position:
Category & Customer Insights Reporting Analyst