Business Development Representative
Summit Search Group is currently searching for an entry level Outside Business Development Representative who will be responsible for business development, intensely penetrating markets in designated regions and properly promoting and selling the company's products and services while maintaining long-term relationships with existing customer base and establishing potential opportunities. Upon hire, there will be a 4-6-month training program that includes shipping/receiving, working on the GCM side for hands-on valve training, working with the inside sales team, and joint sales calls with the outside sales manager.
Duties and Responsibilities
Develop long-term relationships through regular contact with customers to manage and interpret their requirements and keep them up to date on product line changes and modifications.
Penetrate new customer accounts to drive growth and profitability.
Provide pre-sales assistance, product education, and first level post-sales support to provide solutions to customers' concerns or problems.
Support sales & marketing activities by attending trade shows, conferences, and other marketing events if necessary.
Maintain and update customer accounts in Epicor / P21.
Follow-up on qualified leads and referrals and all sales activity through telephone, written and personal contact.
Travel to customer locations as required, presenting company products, services, and pricing information in a professional manner.
Develop and maintain information on competitive position, monitor competitor product developments and make recommendations to improve company's competitive position.
Monitor market and industry projects to identify market opportunities, to improve company position and provide efficient customer service.
Prepare and provide customer demonstrations and user-trainings to introduce new product releases.
Prepare and submit call reports and expense reports in a timely manner.
All other duties as required.
Knowledge, Skills and Abilities
Self-motivated and able to work independently.
Sound business judgment and complex problem-solving capabilities.
Organization skills, experience prioritizing and managing multiple tasks / issues simultaneously.
Must be able to work in a fast-paced, self-directed environment.
Strong product knowledge as well as customer knowledge
Excellent verbal and written communication skills.
Excellent Relationship Management skills.
Education and Qualifications
Previous sales experience a plus, but not a requirement.
PVF knowledge a plus, but not a requirement.
Must have a valid driver's license and reliable vehicle.
Must be willing to travel throughout Canada.
Travel Requirements
Travel will mostly consist of Alberta and Saskatchewan, but there will be travel throughout Canada as required.
The opportunity offers a competitive salary, great benefits, and the opportunity to grow with a driven team. For a confidential discussion about this opportunity, please reach out to Garrick Perry at  [email protected].
Summit Search Group has a strong commitment to Diversity, Equality and Inclusion. We strive for continuous development, modeling, inclusive behaviors and proactively managing bias throughout our process.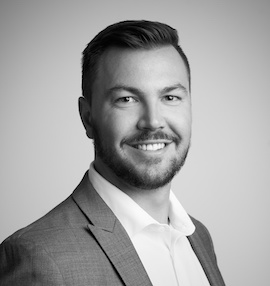 Garrick Perry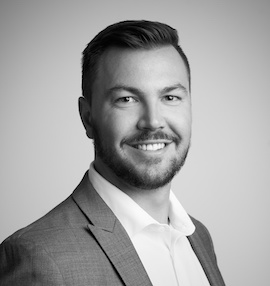 Garrick Perry