Summit Search Group is proud to partner with one of its most outstanding clients, Petcurean, to find a Brand Manager. The key function of this role is to guide both the vision and the strategy behind the brands; developing differentiated and purposeful brand positioning and campaigns; and driving innovation.
This role is a hybrid model, with an expectation to go into their Chilliwack head office only 1 day/week.
Petcurean is truly leaving its mark on the pet industry. Starting out as a local, BC company in 1999, they are now a global, premium pet food manufacturer sold in over 30 countries around the world. Their recipe to success is truly its people, who represent the heart and soul of the business.
Role & Responsibilities
Champion a consumer-first culture, lead our efforts in segmenting and targeting the right consumers that will fuel our brands' growth both in short and long term
Drive global growth by overseeing the development and, consistent execution of a global brand strategy for two (or three) core Petcurean brands.
Oversee all brand developments including;

The development of a global brand identity
Oversight of creative direction on packaging for multiple markets and,
B2C regional campaign creative that can be easily adapted for in-market executions
Translate brand strategy and marketing goals into strategic briefs, concepts and creative executions that deliver on communications objectives.
Translate the brand strategy into an effective content strategy across the digital ecosystem
Lead research projects to establish and continuously mine consumer insights that will inform brand strategies, share insights with marketing team and distributors to help inform in-market executions
Work in collaboration with Innovation team to identify new product innovation needs and opportunities for global markets.
Utilize strong analytical ability to evaluate brand health and brand equity across multiple channels and customer touch points
Manage budget to ensure financial objectives are met
Track and monitor emerging industry trends, consumer behaviour, and competitive activities to ensure brand positioning strategies are on track; take a lead role in developing & analyzing facts and trends of the product category, competitive products, and consumer usage & attitudes with market research
Participates in a monthly review of the brand performance in market
Plays a proactive role in new and existing product pricing strategy; advocates for changes based on Competitive Landscape
Personnel Management
Serve as a day-to-day leader, exuding passion for the brand and the culture in a way that inspires and empowers others to do the same.
Establishes performance and productivity standards for all direct reports
Ensures that all policies, procedures and practices are followed by the employee group and consultants / contractors
Continuously strives to improve operational efficiencies and workflows
Is accountable for safe work practices, reflecting due diligence and an understanding of relevant statutory and regulatory requirements, and promoting safety and maintaining all aspects of policies and procedures.
Skills & Qualifications
7+ years of consumer packaged goods brand management experience, coupled with people management experience
Equivalent to a bachelors degree in relevant discipline
Strong business and financial acumen
Demonstrated ability to develop strong business relationship among many and varied cross functional groups
A proven track record of being a recognized leader and expert in consumer marketing with strong knowledge of fundamental marketing principles and practices
Passionate about consumers insights; with a demonstrated ability to translate data and insights into actions to deliver growth in brand equity and business results.
Strong leadership skills with the ability to influence the decision-making process while balancing strategic and financial factors and priorities.
Excellent interpersonal skills at all levels both within and outside the organization with the ability to manage market research and agency partners.
Motivated self-starter, ability to juggle priorities and handle additional responsibilities as required and assigned
High level of computer literacy: Word, Excel, PowerPoint and Outlook
Knowledge and proven ability to manage and control project budgets.
Valid passport
To apply, please submit your resume to this posting or email it directly to [email protected]. Please note only qualified individuals will be contacted.
Summit Search Group is a fair and equitable search firm. We welcome and encourage applications from all candidates regardless of ethnicity, race, religious beliefs, disability, age, gender identity, or sexual orientation. Accommodations are available on request for candidates taking part in all aspects of the recruitment and selection process.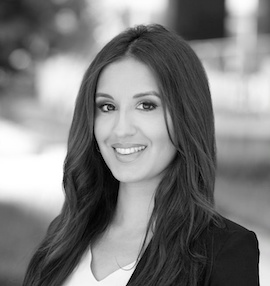 Krystal Yousofi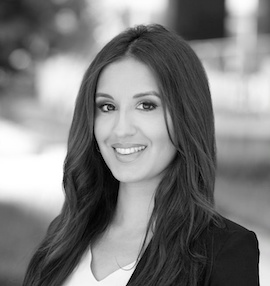 Krystal Yousofi