With over 60 years of industry experience, Our client has 26 stocking branches located across Western Canada spanning Victoria, British Columbia, to Thunder Bay, Ontario. With over 275,000 sq. ft of inventory, their priority is to have the breadth and depth that their customers need in stock. They leverage their multi-channel distribution network and their powerful logistics to optimize the supply chain, offer competitive prices and deliver innovative solutions to our customers.
They are looking for a Branch Operations Supervisor to provide operational excellence in-branch customer service and safety by overseeing all operation functions, delegating tasks and guiding associates based on ability and business needs to provide superior customer service to high safety standards and provide input to the Operations team on improvement to support continuous improvement process. This position participates in establishing and maintaining the goals and objectives set for the branch, reviewing all operations functions and ensuring that all business processes, work instruction and OH&S procedures are investigated, developed, scheduled, measured and posted.
Responsibilities
Supervise and direct Counter, Administrative and Warehouse Staff to provide optimum service to our customers – timely delivery, quick & efficient service with the intent of growing our business

Ensure staff are working together to achieve optimum efficiency and branch goals. This includes coordinating support from the Inside Sales Team when assistance is required in other branch functions such as counter, administrative and warehouse

Review daily workload and assign tasks/responsibilities accordingly

Hold staff accountable by dealing with non-conformance issues on a timely basis

Identify solutions to issues that may affect the service, efficiency, and productivity of the branch

Conduct effective and timely performance reviews on all direct reports that comply with Company goals and objectives

Resolve day to day personnel issues where supervisory decisions are required and notify management appropriately

Ensure branch continuous improvement in administrative tasks performance including task completion on a regular and timely basis correctly and accurately. This includes but not limited to:

All scorecard items

Customer returns and credits processing

Vendor returns (paperwork processing)

defectives

yearly returns

Freight claims

Customer shipping errors tracking and resolution

Filling out all paperwork

Manage Branch Occupational Health and Safety Program ensuring implementation and compliance by staff and customers. This includes but not limited to:

Monthly OH&S meetings management OH&S board kept up to date, minutes posted

Appropriate number of valid first aid certifications maintained

Forklift drivers hold valid forklift certifications

Responsible for training associates on all system and branch operation tasks, approved branch processes, policies and procedures and on customer service and product knowledge standards

Mentor all branch staff on system and branch operations tasks striving for operational excellence

Responsible for inventory management. This may include but not limited to:

Cycle counting – requires product to be properly bin located

Inventory accuracy

Inventory loss

Ensure branch is kept clean, product is organized and well merchandised, and displays are maintained and up to date

Ensure warehouse and office equipment is regularly maintained and branch equipment and shelving/racking damangeis dealt with promptly

Other duties as required
Qualifications
Education & Training
High School Diploma required.

Occupational Health & Safety Supervisor Responsibilities certification (offered by Worksafe/WCB) required

College/University Diploma preferred (Business related and/or Sales & Marketing)

Working knowledge of Microsoft Word, Excel, Outlook; WISL freight system, SX system preferred.
Experience
Minimum 3 years of related work experience

Experience in customer service, sales and/or operations is required

Minimum 1 year experience in a Health and Safety support role
Compensation
Strong base salary (61-76K)

Performance and branch bonuses (up to 10K)

Medical, dental and vision benefits

RRSP matching
Are you the person they are looking for? Get in touch with me and apply now. Not ready to apply or have questions first? Send me an email in confidence and we can go through this opportunity in more detail. [email protected]
We thank all applicants, however, only those under consideration and living in the Lower Mainland will be contacted.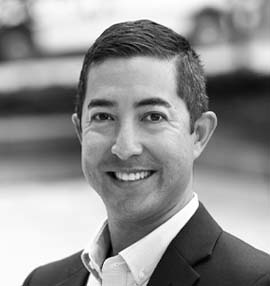 Jay Cammack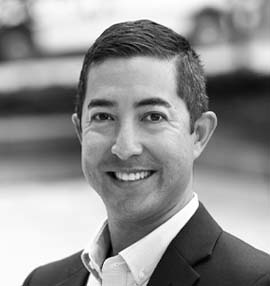 Jay Cammack