Branch Manager – Equipment – Grande Prairie
With over 35 branches across Alberta, Saskatchewan and Manitoba, our client is a North American industry leader and dependable equipment partner to their customers. By empowering and investing in their employees, they continue to build and maintain long-term relationships with the communities and businesses that they serve.  Committed to providing their customers with the best service and after market sales in the industry, each branch is a full service operation that you can depend on, anytime, anywhere.
The Branch Manager will have reporting responsibility for the Branch in the GRANDE PRAIRIE, Alberta region and is accountable to improve overall sales performance and maintaining strong relations with key customers and suppliers.
The BM will have full P&L responsibility for sales, operations and marketing initiatives in their assigned regions along with inventory, facilities, and ensuring the customer experience.
Responsibilities of the job:
Working directly with a team throughout assigned region
Acting as a coach and a mentor to team and supporting their development for succession planning and career development
Strategically leading the Region's overall performance and supporting individual branch location goals
Training, mentoring, coaching and monitoring Sales Team to improve their performance and meet their goals
Initiating sales support and liaising with marketing team to leverage advertising opportunities
Exceeding financial goals assigned by the General Sales Manager
Developing, maintaining, and implementing a region-specific sales plan for the accomplishment of objectives using management-defined sales processes
Supporting and assisting Sales Managers to analyze weekly, monthly and quarterly sales reports to monitor sales team performance and plan action items for improvements
Providing input for Branch reports and forecasts for Management reporting as necessary
Monitoring external factors to strategically prepare for and respond to customer needs
To be successful you will need:
Management experience of construction or Agriculture teams and equipment
Effective and strong presentations and communication skills with the ability to communicate with large teams and senior level management
Assertiveness, perseverance, energy and passion – results oriented behavior required to be successful in a sales role
Effective problem-solving skills and the ability to handle moderate to large complex deals, and moderate to high volume
Consistent track record of performance and meeting targets and KPI's
Strong coaching/leadership skills and the ability to mentor and guide sales representatives
For information or apply to this position, please contact Bruce Proctor at [email protected] or Gail Eckert at [email protected]
Job ID
E9829
City
Calgary, AB
Edmonton, AB
Fort McMurray, AB
Grande Prairie, AB
Remuneration
Recruiter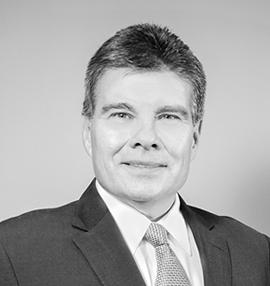 Apply Online
If your qualifications are a match for this position please apply online for immediate consideration. Thank you for your application.
Position:
Branch Manager – Equipment – Grande Prairie