Our client, a leading specialty healthcare and pharmaceutical company, is currently looking for a Bilingual Senior Patient Reimbursement Specialist who will be responsible for undertaking the management of specific projects or cases that are assigned to them in regards to patient reimbursement and coordination. As a Senior Patient Reimbursement Specialist, you will be assigned to a variety of projects/programs for continual short-term overflow support with patient support program related activities. This role is for an experienced reimbursement specialist who will be agile/adaptable to apply their knowledge to many therapeutic areas. In addition, this role offers the unique opportunity to contribute to the overall training of new hires and participate in the strategic direction of our client's reimbursement practices and designing the workflows, with room for advancement as we continue to grow.
This opportunity is based in Moncton, New Brunswick. The employee will follow our client's processes and policies while providing a level of service that exceeds patient/customer expectations. This individual must be passionate about providing quality healthcare and contributing positively to our client's organization by championing their mission and values.
Job Responsibilities:
Coordinate and manage all aspects required in order to obtain prescription drug coverage for patients.
Coordinate cases with insurance companies, physician' offices and healthcare professionals in order to maximize reimbursement solutions.
Coordinate documents, submissions and all related paperwork to insurance companies, public/federal funding programs.
Working with management to provide leadership and support to team members across multiple therapeutic areas.
Foster and build relationships with key clinics.
Implement Financial Means Test as required in an effort to maximize patient's prescription drug coverage.
Coordinate with pharmacy processes required once funding has been obtained.
Bring an in depth knowledge of public / private and federal funding mechanisms;
When overflow support on a PSP is not required, will perform project-based work as required for the business unit.
Perform other duties and tasks as required from time to time;
Developing and leading presentations.
Identify and assess training needs within the organization.
Create teaching materials.
Job Requirements:
Bilingualism – English/French – is required.
Prior experience in a reimbursement role is required.
Experience in the healthcare, pharmaceutical, or insurance industry is an asset.
Minimum of 3 years' experience in patient support programs.
Brings strong knowledge of reimbursement (public / private) within multiple therapeutic areas.
Strong proficiency in Microsoft and Google applications (Google apps, Word, Excel).
Professional/courteous/efficient telephone manner.
For additional details, please contact Cynthia McCutcheon at Summit Search Group directly: [email protected]
Please note that only those candidates who fulfill the requirements will receive a response.
Summit Search Group is a fair and equitable search firm. We welcome and encourage applications from all candidates regardless of ethnicity, race, religious beliefs, disability, age, gender identity, or sexual orientation. Accommodations are available on request for candidates taking part in all aspects of the recruitment and selection process.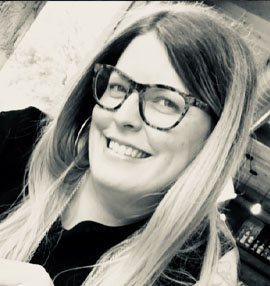 Siobhan Murphy
Remuneration
Depends on Experience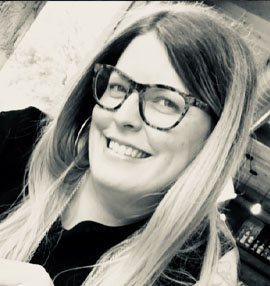 Siobhan Murphy
Remuneration
Depends on Experience