Our client, a leading medical device company, are looking for a remote Bilingual Customer Service Agent. The Bilingual Customer Service Agent is required to represent the company in a positive, proficient, and professional manner in all dealings with external and internal customers. The employee will follow our clients processes and policies while providing a level of service that exceeds our customer expectations. This individual must serve as a contributing member of the Customer Service team while championing our client's mission and values.
Responsibilities:
Proactively collaborates with internal teams/departments to promote a culture of inclusiveness and cooperation.
Respond in a professional and enthusiastic manner to all customer inquiries via phone and email regarding product information, pricing, availability, delivery dates, shipping, product returns, credits, and general administrative issues.
Utilize resourcefulness and critical thinking skills to research and resolve order and invoice discrepancies Employ excellent time management, prioritization, and organizational skills to follow up with customers on all outstanding issues within expected timelines.
Record customer experience feedback, as well as analyze root cause to identify trends and improve service provided to customers.
Provide back-up coverage for receptionist as required, ensuring all switchboard and reception tasks are handled efficiently and effectively.
Accurately process customer orders received by telephone, email, and EDI; Provide acknowledgement and confirmation of receipt to the customer.
Actively manage open sales orders to ensure timely shipments/accurate sales/proactive communication to customers.
Handle Administrative/Reporting Tasks as required
Participate in the development and implementation of continuous improvements within the department.
Actively participate in team and company meetings
Other duties/projects/general administration as assigned.
Qualifications:
Post-Secondary Education Required
Two years working experience in a call center/customer service environment required.
Bilingualism is required (Fluent in both French and English/ writing and speaking)
Experience in the medical field is an asset.
Ability to quickly build and maintain strong customer relationships over phone and email.
Excellent communication skills (verbal and written)
Strong time management, prioritization, and organizational skills
Ability to handle multiple tasks while ensuring a high level of focus on detail and accuracy.
Proficiency using computer systems such as Excel, ERP's, CRM's
Ability to employ resourcefulness and critical thinking to solve problems.
Ability to consistently maintain a positive professional image while interacting with varied personalities in time-sensitive situations.
For additional details, please contact Cynthia McCutcheon at Summit Search Group directly: [email protected]
Please note that only those candidates who fulfill the requirements will receive a response.
Summit Search Group is a fair and equitable search firm. We welcome and encourage applications from all candidates regardless of ethnicity, race, religious beliefs, disability, age, gender identity, or sexual orientation. Accommodations are available on request for candidates taking part in all aspects of the recruitment and selection process.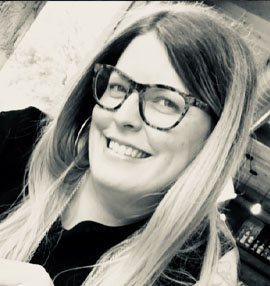 Siobhan Murphy
Remuneration
Depends on experience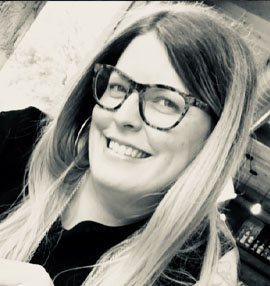 Siobhan Murphy
Remuneration
Depends on experience