Barge Operator – West Coast, Vancouver Island
Located along the beautiful coastal waters of Vancouver Island, our client, Cermaq Canada Ltd. is a salmon farming company focused on operational excellence. With their skilled team, they strive for a high-quality product achieved through sustainable aquaculture practices. Their award-winning safety culture and opportunities to develop and grow within the company makes Cermaq a great place to build a career.
On behalf of our client, Cermaq Canada, we are currently looking to fill the full-time position of a Barge Operator for their Saltwater operations. The Barge Operator advances the vision of the Production Department by providing leadership, overall management and direction to all aspects of the activities related to the operation of Cermaq's barge, the SALAR, designed for sustainable sea lice management and assists with projects that advance the program to meet the strategic mandates of the department.
As the Barge Operator, you will receive a competitive salary on a pay-for-performance system, a corporate bonus program, and premium company benefits including a matching retirement fund after successfully completing the probationary period.
Do you want to be part of cutting-edge technology in Salmon Farming?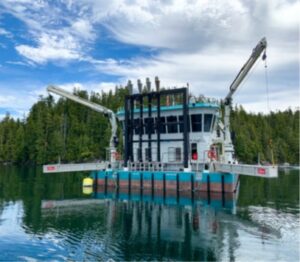 Cermaq's hydrolicing barge, the SALAR, is a large, state of the art, purpose-built, vessel that is designed to remove lice from large numbers of salmon in a 100% environmentally friendly way. The process uses no chemicals, medications or pesticides, while fully filtering all effluent and introducing minimal stress to the fish.
The treatment time for the fish, from the time they enter the intake, until they leave the outlets, is less than a minute
The barge is roughly 30m long (100 feet) by 17 meters wide (55 feet). It is not self-propelled requiring an assist vessel to move it from location to location.
The first vessel of its kind in Canada to use HydroFlow® pumps, on-board O2 generation and Vaki 2000 counters.
The Barge Operator is not a Boat Captain as the SALAR is not self-propelled from one farm site to the next. This individual's experience will likely closer resemble a Senior Engineer or an Aquaculture Operations person with a particularly strong knowledge of pumps, etc. Knowledge of fish health is very important as this person will be monitoring fish at all times.
Customer & Operational Leadership:
Assists the department through decisions that may impact service levels and regulatory thresholds around the management of sea lice in the areas that we operate.
With an awareness of the production cycle, be able to understand the importance of the production of premium quality fish from entry into salt water to plate to ensure maintenance of a high-quality product through the activities of the vessel
Participate in decisions that may impact service levels of the vessel contributing to the maintenance of regulatory thresholds around the management of sea lice in the areas that we operate.
Maintain a relationship with all interested departments that fosters information sharing and supportive decision making in order to meet the needs of the SW Production and Fish Health Departments.
In collaboration with the Innovation Director and Treatment Manager continually improve operations by seeking out innovations, bringing forward new ideas and concepts that are in alignment with our strategic agenda pertaining to sea lice management and related activities.
Provides leadership and direction to vessel staff to advance the efficiency and effectiveness of the programs
Collaborates with the Innovation Director and Treatment Manager to ensure that infrastructure investment and operational budgeting is aligned with effective operations of the vessels, production schedules and advances in technology.
Oversees the operation of the vessel to ensure that all required Management Systems are in place, equipment is maintained in proper operational condition and assists with the scheduling of any required service work.
People Leadership:
Promotes compliance to all safety procedures to ensure the health and well-being of all persons.
Promotes a positive workplace that treats all persons with respect and dignity devoid of discrimination, bullying and harassment.
Collaborates locally with a focus on customer service that keeps to the corporate commitments.
Leads the department being mindful of the core values and leadership principles that guide all employees at Cermaq
Position Requirements:
University Degree in biological science or related field an asset
Minimum of 6 years' experience in a supervisory or management role in the aquaculture industry or vessel operation
Salmon production experience an asset
Experience or certification in the operation of equipment such as marine pedestal cranes, winches and capstans
Understanding of vessel systems including mechanical, electronic and hydraulic system operation
Prior experience working with strategic budget, performance management & production goals
Proven interpersonal and communications skills that drives results highlighting the need for constant inquiry to seek opportunities for improvement or innovation
Project Management skills
A safety-orientated mindset
Camp-based position; operating 8 days on 6 days off the schedule is a minimum of 80-hours bi-weekly.
Travel to and from the barge for shifts is largely arranged by Cermaq.
Capable of regional, national and some international travel by boat, plane, and vehicle
 Your Reward:
A competitive salary and a corporate bonus program.
Company paid benefits including Extended Health Care, BC Medical Services Plan, Dental and Vison Care, AD&D Insurance. Matching RRSP's.
Special Requirements:
Prerequisite to hiring include a physical fitness assessment and criminal record check.
International and regional travel required.
Only applicants who are legally allowed to work in Canada will be considered.
How to Apply:
If your qualifications meet the application requirements and you would like to apply for this opportunity, please forward your resume by e-mail, stating "Barge Operator" in the subject line to E-mail: [email protected]
Cermaq Canada is an equal opportunities employer who provides a workplace that is free of discrimination.
 Cermaq Canada has a progressive view of reconciliation with Indigenous peoples. Although wholly committed to hire the best candidate available, we strongly encourage applications from Indigenous peoples for this role.
 We would like to thank all applicants for their interest; however only those candidates selected for an interview will be contacted.
Job ID
VCR2021-09
City
Campbell River, BC
Port Alberni, BC
Remuneration
$90,000 plus executive bonus, and benefits
Recruiter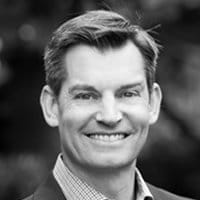 Apply Online
If your qualifications are a match for this position please apply online for immediate consideration. Thank you for your application.
Position:
Barge Operator – West Coast, Vancouver Island