Associate Portfolio Manager, Private Markets
Location:             Halifax, NS
About Our Client:
Nova Scotia Pension Services Corporation (NS Pension) administers the pension benefits and investment assets of the Teachers' Pension Plan, the Public Service Superannuation Plan, the Members' Retiring Allowance (MLA Plan) and the three former Sydney Steel pension plans. We are a non-profit corporation that provides a wide range of investment, pension administrative, and compliance services for Nova Scotia's leading pension plans. In total, we manage over $13 billion of plan assets and serve over 74,000 members and retirees. We are jointly owned by the Teachers' Pension Plan Trustee Inc. (TPPTI) and the Public Service Superannuation Plan Trustee (PSSPTI). We are accountable to a Board of Directors, which consists of directors from both the TPPTI and PSSPTI. The Board of Directors ensures our continued use of strong controls and risk management practices, transparent reporting, and prudent management of the pension plans expenses.
More information can be found at: https://www.novascotiapension.ca
Department Overview:
The Investment Division of NS Pension provides asset management services to plan assets of over $13 billion. Asset management services include generating proprietary investment research and analysis, providing independent asset allocation, risk management and investment manager search services, generating customized portfolios and delivering discretionary management of public equities, fixed income, real assets, and private equity.
Position Scope:
Reporting to the Portfolio Manager, Infrastructure (PMI), this is a front office position within an institutional investment team. The incumbent will be responsible for reporting and analytics for portfolio management functions supporting infrastructure transactions and strategy development.
As subject matter expert on private markets investments underwriting, analytics and financial reporting, the incumbent will lead these processes primarily for the infrastructure portfolio. The incumbent will also be involved with sourcing investments, portfolio management, and managing relationships with external investment managers. The incumbent will provide support to other private markets portfolios within the pension funds which includes real estate, private equity and agriculture/timber.
Daily responsibilities may also include conducting quantitative and qualitative research, constructing and maintaining technical and fundamental financial models, generating internal analytics and reporting, and assisting with the monitoring of risk exposures.
Responsibilities:
Support the PMI with identifying prospective funds. Support due diligence, evaluation, and decision-making processes for infrastructure funds, separately managed accounts, and co-investments by assisting the PMI to carry out general and situation specific procedures. Specifically, participate in the evaluation of financial models, analyze performance estimates versus past investment opportunities and internal expectations, analyze the impact on portfolio diversification, and assist in the drafting of internal presentations to the CIO and investment decision memos. After the investment has been made, assist the PMI in all aspects of periodic monitoring procedures and ongoing due diligence as it relates to existing exposures. Track all infrastructure fund, co-investment, and separately managed account monitoring and related procedures that have been carried out. Assist with the management of the overall infrastructure portfolio.
Assist in the management of separately managed accounts. Attend monthly investment pipeline conference calls as well as periodic deal specific conference calls. Assist in the evaluation and portfolio impact of primary fund, secondary fund, and co-investment opportunities. Working with the PMI, prepare an internal investment memorandum for investment opportunities and present findings and a recommendation to the CIO.
Review infrastructure investment performance and reconcile with internally calculated performance and custodian generated performance. Calculate and check fees paid to managers. Process all capital call notices and provide to PMI for approval.
Support the management and monitoring of existing relationships, periodic diligence check-ups as well as reporting requirements. Assist with comprehensive quarterly reporting, monitoring of risks and exposures, and preparation of pacing plans. Compile data from infrastructure managers to assist the PMI in the production of quarterly, annual reports, and Trustee reporting for the infrastructure portfolio. At the request of the PMI or the Head of Private Markets, conduct research and generate reports on private markets related topics
Required Skills and Knowledge:
Experience investing in private infrastructure, private equity, and/or other private markets is required
Experience with institutional investing is highly desirable
Highly developed analytical, and quantitative skills are required
Experience with business valuations and underwriting is preferred
Advanced MS Excel skills are essential
Ability to work independently within a team environment is essential
Attention to detail in a fast-paced, deadline-sensitive environment is paramount
Education and Experience:
A Bachelor's degree in Business, Finance, or Economics. Designations such as: CFA, CPA, and/or MBA are considered an asset
7-10 years related experience is required
An equivalent combination of training and experience may be considered
Application Instructions:
To apply, please send a resume to Cynthia McCutcheon at [email protected]  or call directly 902 405 3607
Summit Search Group is a fair and equitable search firm. We welcome and encourage applications from people with disabilities. Accommodations are available on request for candidates taking part in all aspects of the recruitment and selection process.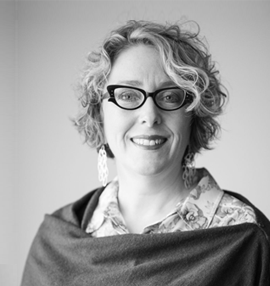 Cynthia McCutcheon
Remuneration
Depends on experience, competitive financial package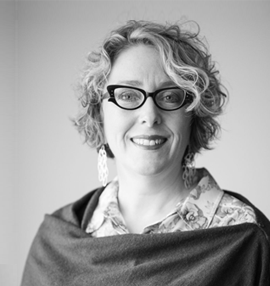 Cynthia McCutcheon
Remuneration
Depends on experience, competitive financial package