Assistant District Manager
Position Summary
The Assistant District Manager works with the District Manager to manage operations and analyze data and processes and support district initiatives in support of our Operating Values and our Servant Leadership Culture.  The ADM will work collaboratively with all departmental leaders to ensure goals and financial results are attained.
Role Overview
As part of the district management team, remain up to date on local market conditions and competitive pricing (especially in an assigned location); may have authority to price as necessary to deliver financial targets.
Approve, monitor and develop safety programs and incentives to ensure teams are focused on our #1 value everyday in everyway.
Provide training, coaching, and objective setting of direct reports to optimize performance. Support district leaders in their training, coaching and objective setting of their direct reports. Provide career guidance to direct and indirect reports.
Support recruiting and retention initiatives in the district to positively affect turnover.
Ensure proper ongoing administration of the Collective Bargaining Agreements (CBA) and may be involved in negotiations.
Implement plans and practices to ensure employees comply with company practices, policies and regulatory requirements.
Monitor staffing requirements and make recommendations to meet customer service expectations.
Monitor carryovers, customer initiated feedback and service with Operations Manager to optimize customer service levels.
Review productivity improvement recommendations from Operations/ Manager and authorize corrective action as required.
Participate in large volume account sales, developing tenders and managing day-to-day relationships with Sales Manager.
Support Operations Manager and Sales Manager in container management and compactor sales.
In conjunctions with DM and Controller, assist in monthly forecasting and  annual budget process.
Support departmental management teams to monitor and adjust costs (e.g. vehicle and container maintenance, disposal, facilities) to uphold monthly forecasts, as required.
May monitor sales plans, including territory planning, productivity metrics and sales tracking to achieve targets.
Develop relationships and liaise with key partners in municipal government e.g., mayor, waste division (may present to city council) in assigned location(s). Understand landscape, deal with emerging issues and address environmental and waste concerns.
Requirements
 5+ experience in a senior operations management and/or sales management role.
Post-secondary degree, preferably in business/commerce.
Excellent planning, strategy and analytical skills.
Highly developed leadership and entrepreneurial skills.
Excellent negotiation and communication skills.
Proven track record in meeting business plan objectives.
For immediate consideration for this role, submit your resume to [email protected]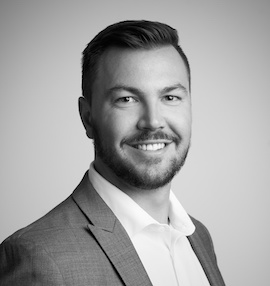 Garrick Perry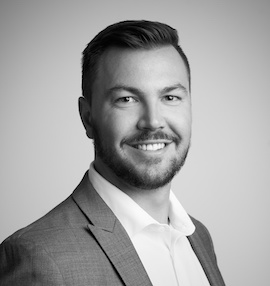 Garrick Perry