Job Title: Aggregate Superintendent
Job Type: Full-time
Location: Based out of Ontario
Summit Search Group, a leading national recruitment agency, has partnered on this exciting opportunity, seeking a highly motivated and experienced Aggregate Superintendent to join their team. The successful candidate will be directly responsible for safety, production and adherence to company policies and procedures. This is a remote and rotational based position on site that requires flexible working hours.
Aggregate Superintendent Core Responsibilities and Duties:
· Communications with the senior management regarding project updates
· Supervise the operation of the crushing plants to achieve target production on time and on budget
· Conducting daily tailgate meetings
· Attending and participating in on-site meetings
· Coordinating and supervising all crushing activities
· Ensure that the crushing production meets aggregates specifications and project requirements
· Problem solving site issues and minimizing construction delays and claims
· Daily planning of project tasks to ensure
· project work adheres to schedule
· Ensure employees and crushing spreads are mobilized efficiently
· Schedule and assign tasks based on project requirements and needs
· Schedule maintenance and oversee repairs as required
· Direct workers on daily tasks and maintain crushing crew schedule
· Provide leadership to the crews and work towards a positive safety culture
· Follow and perform all MCL safe work practices and procedures through H&S policies
· Conduct hazard assessments and communicate all findings with the crew immediately
· Review and sign FLHA cards required from the crew
· Review and approve timecards on a daily basis
· Evaluate the site environment and communicate potential improvements and concerns in a timely manner
JOB REQUIREMENTS:
· Must have Valid Drivers License
· Surface Minor Common Core
· Must be willing to travel to job locations and work in remote areas for an extended period of time
· Minimum 10+ years of extensive field experience with all forms of aggregate production is required
· Must be capable of operating and maintaining crushing and screening plants, stackers, front end loaders, and skid steers
· Experience with JCI/Elrus equipment will be considered an asset
· Train the Trainer and other supervisory training will be considered an asset
· Must always keep safety a top priority
· First Aid training will be considered an asset
· Ontario Front Line Supervisor Common Core and all Common Core specialties will be considered an asset
· Critical thinking and effective decision-making skills are required
· Ability to work independently and as part of a team
· Ability to work under pressure and meet strict deadlines
· Strong communication skills both verbal and written as well as electronically
· Strong accuracy and attention to detail
Job Types: Full-time, Permanent
Salary: $40.00-$55.00 per hour
Benefits:
· Company pension
· Dental care
· Disability insurance
· Extended health care
· Life insurance
· RRSP match
· Vision care
Schedule:
· 12 hour shift
· Day shift
· Night shift
· Overtime
· Weekend availability
Supplemental pay types:
· Overtime pay
Application question(s):
· Are you able to work remotely for extended periods of time?
Experience:
· aggregate crushing: 10 years (required)
· supervising: 5 years (required)
License/Certification:
· Drivers License (required)
Work Location: On the road
Our client offers a competitive salary and benefits package, as well as opportunities for career development and advancement within their organization.
If you are a motivated and experienced Aggregated Superintendent looking for an exciting new challenge, we encourage you to apply for this position. For more information on this opportunity and our client, please reach out to Jessica Willis, at Summit Search Group at [email protected]
Summit Search Group has a strong commitment to Diversity, Equality and Inclusion. We strive for continuous development, modeling, inclusive behaviors and proactively managing bias throughout our process.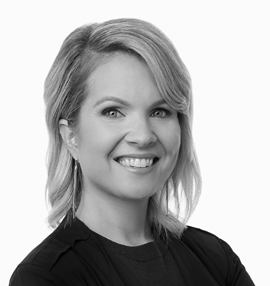 Jessica Willis
City
Kenora, ON
Regina, SK
Saskatoon, SK
Thunder Bay, ON
Winnipeg, MB
Remuneration
Competitive Salary + benefits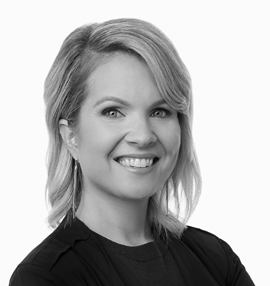 Jessica Willis
City
Kenora, ON
Regina, SK
Saskatoon, SK
Thunder Bay, ON
Winnipeg, MB
Remuneration
Competitive Salary + benefits