Summit Search Group is proud to partner with an organization in Winnipeg as we look to recruit an Account Manager. Within the assigned territory, the Account Manager will establish outstanding relationships with existing customers and develop new customers. Become a trusted advisor by managing product performance and regularly communicating proactive solutions to maximize sales. The Account Manager is expected to visit customers onsite and meet with the key contacts on a regular basis.
There is an administrative side to this position. While working in the office, the Account Manager will focus on customer service, maintaining communication with all customers in the territory. The Account Manager will use the office time to learn about new products, upcoming promotions and conduct product performance analysis, with the goal of making well informed recommendations.
Responsibilities:
Review monthly sales, category performance and product performance per account within the territory and prioritize recommendations for customers.
Based on the distribution strategy within the territory, continually present product and merchandising strategies to targeted, prospective customers.
Using administrative and organizational skills, maintain key information on each customer for accurate metrics.
Work closely with Product development and Merchandising to gain a thorough understanding of all product introductions and discontinuation.
Encourage and assist customers to advertise the brand with internal support materials and external opportunities.
Work with the Marketing team to assist customers with their creative requirements.
Qualifications:
Post-Secondary Education with emphasis in Business and Sales or equivalent working experience
3 years of progressive Sales Experience
Excellent interpersonal and communication and presentation skills
Will be required to travel in designated territory; a valid driver's license is necessary.
Demonstrated experience in identifying and acting on new business opportunities within new markets
Proven background in building and maintaining solid relationships
For more information, or to submit your resume, please reach out to Braeden Demchuk at Summit Search Group, [email protected]
Summit Search Group has a strong commitment to Diversity, Equality and Inclusion. We strive for continuous development, modeling, inclusive behaviors and proactively managing bias throughout our process.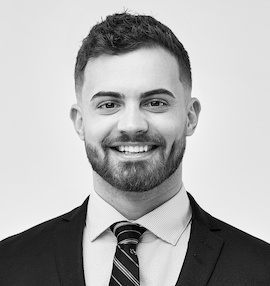 Braeden Demchuk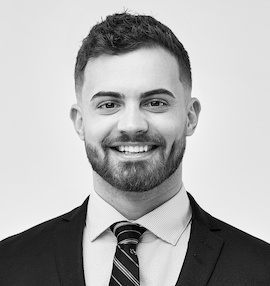 Braeden Demchuk