Account Manager Bilingual
Our client, a national organization, based in Winnipeg, has an immediate need for an Account Manager, bilingual in both French and English.
ACCOUNT MANAGER, WINNIPEG, MANITOBA
The successful candidate is a highly-motivated sales professional and account manager with experience in sales and account management. You will be responsible for establishing contact with existing customers, identifying new opportunities, and following up on potential leads. We are looking for an individual that is motivated to win, eager to build relationships, and has demonstrated ability to work independently as well as play an integral part of a team.
Key Responsibilities:
Maximize company sales growth and profitability through creative sales skills and techniques, customer service and teamwork.
Maximize sales and productivity through excellent product knowledge and selling skills.
Model company standards in customer service by providing gracious, quick and efficient service to all of our customers.
Maintain an awareness of current advertising, promotions and catalogues, and the status of product.
Provide excellent service by exhibiting a positive attitude and enthusiasm towards job and company to both internal and external customers in all forms of communication.
Requirements:
Sales and account management experience
Outgoing personality and professional approach
"Self- starter " with ability to manage time effectively and with a minimum amount of supervision
Strong team orientation
Fluent in French and English
Experience selling at multiple levels and identifying organization decision makers
Exceptional written communication skills including strong presentation skills
Competent and proficient in the use of computers including Microsoft Office: Word, Excel, Outlook, PowerPoint
Enthusiastic, creative and customer-focused leader with a demonstrated track record of building excellent long-term customer relationships
HOW TO APPLY
Please apply directly to this posting with the most recent version of your resume. If you would like to speak with us regarding this position, please contact Matt Erhard at (204) 926-8896 or email [email protected].  To learn more about our open positions, visit us at www.summitseasrchgroup.com
ABOUT SUMMIT SEARCH GROUP
Summit Search Group is a leading national professional recruitment firm committed to helping employers hire smart, qualified people to advance both the bottom line and individual career goals. Specializing in a wide variety of industries and recruitment verticals, Summit Search Group is passionate about matching exceptional talent with exciting new opportunities across Canada.
​
Privacy and confidentiality are important to us; as such all applications are kept strictly confidential. We will not share your information with anyone without your prior approval. While we will only be considering qualified applicants for this position, if you are interested in pursuing an alternate career path, we would certainly be happy to speak with you about opportunities that fit your profile.
Job ID
W837
City
Winnipeg, MB
Remuneration
Base salary $60,000 - $70,000 plus commission
Recruiter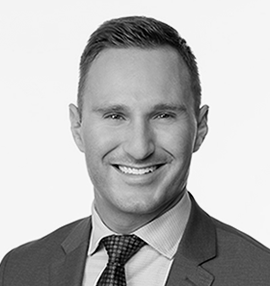 Apply Online
If your qualifications are a match for this position please apply online for immediate consideration. Thank you for your application.
Position:
Account Manager Bilingual